One Bedroom
$335/n.
May 1st to November 30th
$545/n.
December 1st to April 30th
This 1200 sq ft. condo offers ample space with a full kitchen & living/dining area. The one bedroom has a king size bed, a full bathroom and a powder room. You can enjoy the view from your balcony looking out over the ocean and in the distance you will see dog island and prickly pear.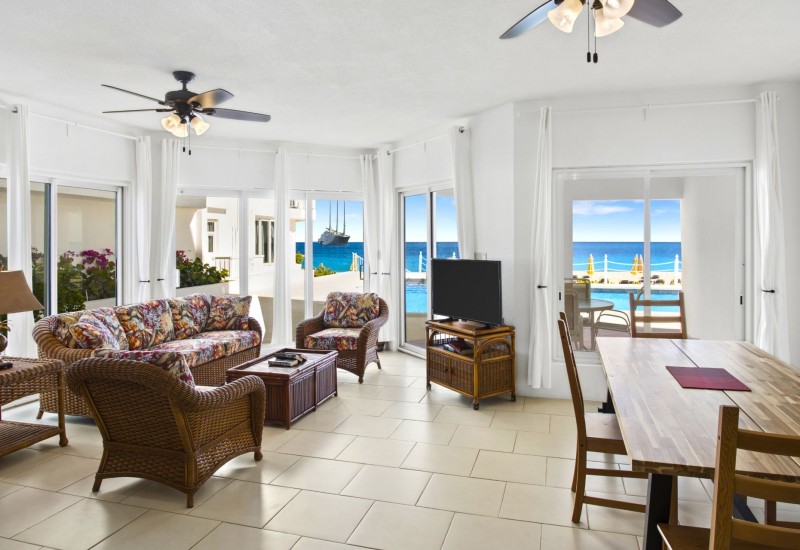 Amenities
- 1200 sq ft.
- Private balcony.
- Living and dining area.
- Powder room.
- Bathroom.
- Full kitchen.
- Oceanfront.
- WIFI.
- Flat screen TV with Cable TV.
- Telephone.
- King-size bed.
- Luxurious linens and towels.
- Washer and dryer.
- Beach chairs and beach towels.
-
Resort
-
Around the resort