FAQ
Frequently asked questions about Turtle Nest's resort and condos.
Check-in
Check-in time is 3:00pm. Early arrivals will be accommodated subject to availability.
Check-out
Check-out time is 11:00am. However if your flight is late in the afternoon or evening, we will be happy to store your luggage until you are ready to depart for the airport or ferry.
Credit cards
We accept Mastercard and Visa.
Air conditioning
All condos have air conditioning and recirculation systems in all living areas and bedrooms. The air conditioning remote is located on the wall in each of these areas. When leaving your condo, please remember to "Turn off" all air conditioning units.
Kitchen
Every condo is equipped with a full kitchen which includes stove, microwave, kettle, refrigerator, coffee pot, toaster, blender, cookware, dishes, utensils, glasses.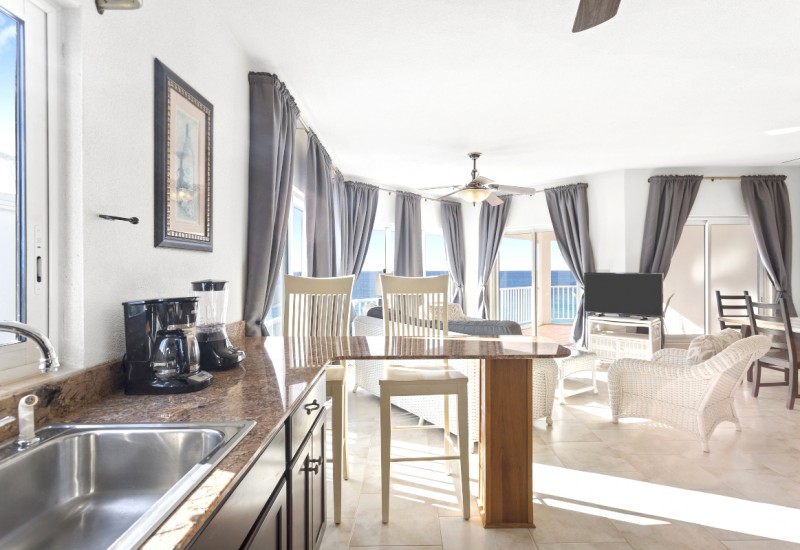 Washer
Washer and dryer are available in each condo.
Towels
Beach & pool towels are located at the large oceanfront swimming pool. Towels will be replaced in your condo daily.
Hair Dryer
A hair dryer is located in the bathrooms.
Internet
Complimentary wireless internet access is available in all condos.
Television
All condos have large screen TVs. Cable TV (most major networks) and Netflix available.
Telephone
Our condo telephones have an extension number and can be used to place local calls. The telephone in your condo is equipped with voice mail for messages while you are not in. Please refer to the in-room guest services directory for local and long distance rates. Calls will be billed directly to your account.
Mail
Letters and postcards may be left at the administration office. We will take them to the Valley post office regularly.
Safe
Each condo has a safe to store your valuable items.
Smoking
All our condos are non-smoking. If you are going to smoke on the oceanfront or beachview patio, please close sliding glass door to condo first.
Swimming pool
Oceanfront pools has no lifeguard on duty, swim at your own risk. Swimming 9:00am to 6:00pm.
Watersports
We offer complimentary kayaks, paddle board & snorkeling equipment.
Housekeeping
Our housekeeping staff will provide housekeeping service Monday thru Saturday. You can contact the administration office with any special needs or requests.
Babysitting
Experienced babysitters are available for short periods or for full-time assistance.
Car Rental
Reservations can be made for car, Jeep or van rentals. The rental vehicle will be waiting for you at Turtle's Nest upon your arrival. You will need to obtain a temporary Anguillan Drivers License (US$25.00) witch is valid for 3 months. Please remember to bring your valid driver's license.
Taxi
The office staff can assist in ordering a taxi.
Children
Children of all ages are welcomed and become part of our "Turtlette family". We have cribs and high chairs available.
Security
Anguilla is not affected by crime in any significant way. We do recommend normal caution and a common-sense approach when touring the island and with valuables. We do have an evening security guard for late arrivals 5:30pm – 11:30pm daily.